Meng Teng LEE - CA (Singapore), FCCA
Business Process Outsourcing, Director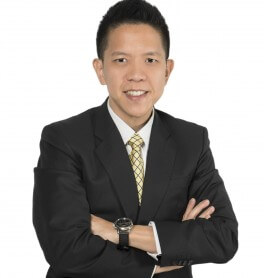 Meng Teng has more than sixteen years of portfolio management experience in Assurance, Accounting, Tax and Financial Advisory. His professional experience includes eight years with Ernst & Young Singapore, three years with HSBC Insurance and three years with RSM Singapore.

His work experience in managing clientele from diverse industries provide him with broad exposure to a variety of business skills such as internal controls, risk assessment, business development & marketing, project management, people and client relationship management, management reporting, IT vendor selection, change management, process improvement, resource allocation, strategic planning and problem-solving.

Meng Teng is a dynamic, forward-looking, self-driven and passionate about cloud solutions and how it is changing the world around us. He advises clients to understand, adapt and implement cloud solutions to improve productivity, efficiency and profitability. He lives by the motto "one for all, all for one" and lead teams to take small steps (which lead to significant changes), motivate and inspire teams to achieve common organisational goals.

On a personal level, Meng Teng enjoys dining, travelling, regular exercises, and maintains a healthy diet. He believes that a sharp mind and healthy body live a productive, meaningful and fulfilling life.

Moving on to Precursor, he heads the Business Process Outsourcing (BPO) Group providing routine bookkeeping, payroll processing, financial reporting, treasury functions, invoicing, bills and claims processing services to our clients.

Meng Teng is currently a member of the Institute of Singapore Chartered Accountants (ISCA) and Fellow Chartered Certified Accountant (FCCA).