Dr Jawn LIM
Advisor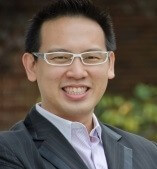 Dr Jawn Lim is a Professor and Programme Director at the Singapore Institute of Technology.

He specializes in creative strategy and design innovation.

He has served as a judge for design, brand, and assistive technology awards. He was previously a director at a Design Thinking academy, a designer at Pritzker Laureate Frank Gehry's office, and a DesignSingapore-Creative Industries scholar.

He has held teaching appointments at the Rhode Island School of Design, the Nanyang Technological University and Harvard University. He has received grants from the National Science Foundation of America, Reischauer Institute of Japanese Studies, and the Society of the History of Technology.

He holds a Bachelor of Arts (Architecture) from the National University of Singapore, a Master of Architecture from the Southern California Institute of Architecture, an Advanced Certificate for Executives in management, innovation & technology from the Massachusetts Institute of Technology, and a Doctor of Design from Harvard.